Scotch Bonnet Urban Café & Grill House
A family friendly restaurant situated in the coastal town of Malahide only 20 minutes from Dublin city centre & located a 2 minute walk from Malahide Dart Station and two city bus routes. There is a full drinks list with wines from the old world & southern hemisphere and Craft Beers from Europe and the United States. We pride ourselves in locally sourcing fresh produce & cater for all those special occasions in your life. The world famous Portmarnock Golf Club & Island Golf club are two of nearly 40 golf courses within 15 minutes drive of our Restaurant. So whether you are staying in the Grand Hotel on a family break or on a golfing trip or in Dublin for your Stag/Hen night, Scotch Bonnet is the place for you! So come and see what we are all about!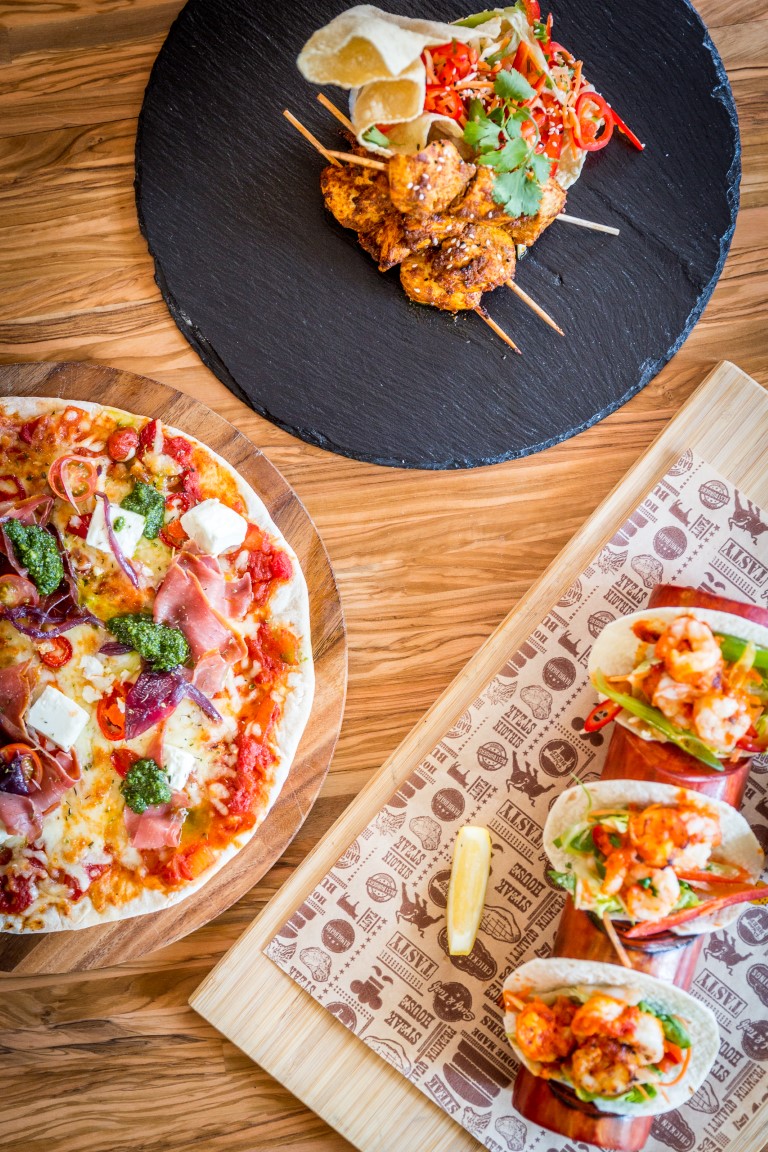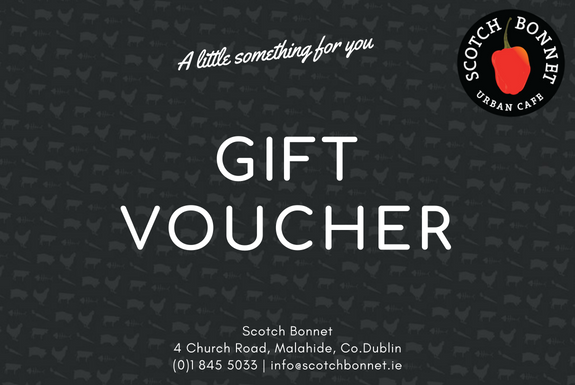 Gift Vouchers
Scotch Bonnet Restaurant gift vouchers make a perfect present for any occasion. Gift vouchers which have been purchased online can be immediately downloaded and printed off.
"We were here for dinner Sunday with two young boys and staff were fantastic. The waiter was very entertaining and told the kids about the elves. It is very much appreciated when staff take time to chat to the kids. Food was good too."
Sue Buckley
"Excellent food & service"
"We were here tonight for Conor's birthday & I just want to say the service & food was excellent….Paco went out of his way for us as he always does….thx again guys. "
Sarahann Potts
"Great meal tonight for my birthday,food was excellent staff were excellent especially Steph and Jonathan !!! Thanks again !!"
Mac Comhaill Uinseann
"Probably the best ribs I've ever had . Great food and atmosphere. Great staff too."
Stewart Kelly
Mon & Tue Closed
Wed-Frid 3pm-9pm
Saturday 12.30pm-9pm
Sunday 12.30pm-8pm
Address 4 Church Road Malahide Co.Dublin Telephone no. +353 (0)1 845 5033 or
+353 (0)1 845 5090
Email info@scotchbonnet.ie